Lynne Babbitt, M.A.
Counselor, Author, Speaker
Lynne Babbitt Speaking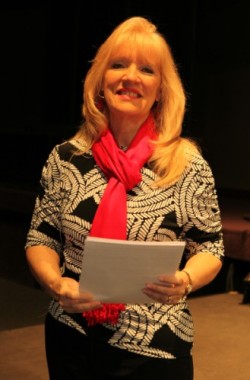 In addition to being a published author, Lynne creates and presents seminars for a variety of venues and audiences. Her presentations are informative, inspiring, encouraging, and entertaining. Her repertoire includes:
Weekend women's retreats
Friday evening and Saturday relationship seminars for single adults
Saturday parenting seminars
Eight to ten-week seminars for adult Bible classes and small groups
Staff trainings for churches, businesses, and counseling agencies
Mentor training for government-funded welfare-to-work programs
All-day or weekend stepfamily seminars
Speeches on mental health topics for business lunches and church groups
Weekend seminars for family retreats
Psychoeducational therapy focus groups
Homeschooling conference seminars
Lynne tailors each presentation for that audience, and loves to research and create talks for special events or specific topics. Contact her to discuss your event, idea, or area of need and she will be happy to brainstorm with you!
Testimonials
"Lynne is an excellent presenter, whose enthusiasm is contagious. Her frequent interjections of humor really keep the pace moving."

"Your life experiences have made you extraordinarily gifted. I liked your stories; I enjoyed your candor, and your generosity is evident in the many kindnesses extended to us. The Bible references, variety of activities, and recommended books were also wonderful."

"You need to be placed in a mold and a million replicas made and then one should be given to every church in our country so that people would really understand God's love for them."

"Appreciate your humbleness and willingness to share your own stories."

"Excellent balance of Scripture and professional knowledge."

"Our women's ministry invited Lynne as our speaker for a three-day retreat. Her comfortable, sensitive style, coupled with transparency, helped us to quickly engage and identify with her. In addition, we were truly blessed as she was sure to weave God's Word into each of her presentations. We would highly recommend Lynne as your next speaker!"

- Stillmeadow Church of the Nazarene Women's Ministry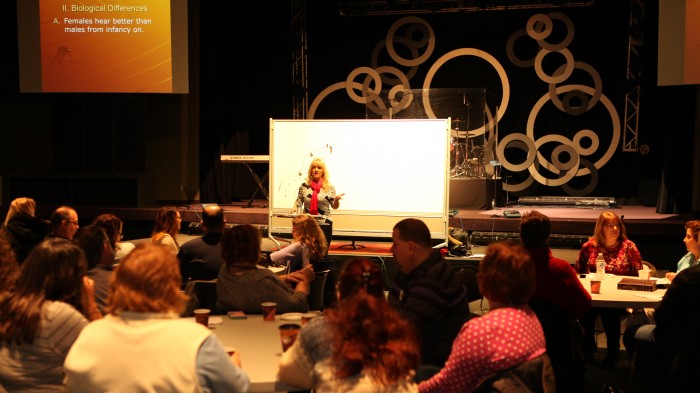 A Sampling of Popular Powerful Presentations
Balanced Boundaries for Remarkable Relationships
Is your plate so full it's dripping on the floor? Do you suffer from stress-related ailments? Can you set limits and still be a loving person? Do you have to get angry to address an issue?
Balanced boundaries can empower you to create relationships that are honest, intimate, and fulfilling. Hear practical ways to improve relational skills, deepen your intimacy with people you care about, and cultivate more love, understanding, and respect.
Communicating for Relating
Appropriate for Staff Retreats, Marriage Conferences, and any place people talk! Includes male/female differences in communication, proper confrontation, and conflict resolution tools to resolve any issue without fighting.
You've Got Personality!
Assess and understand your personality type and how to change it. Then you'll begin to see yourself and everyone around you through a clearer lens...complete with Ah-ha Moments!
Being Jesus to Challenging People
Guidelines to help you help others without enabling. Suitable for church staff, deacons, deaconesses, mentors, small group leaders, and lay helpers of all kinds.
Women's Weekend Retreat Sample #1: Finding the You God Created
#1: Personality and Other Gems
#2: Hedging your Garden
#3: Perfectionism and Other Boulders
#4: Overflowing your Reservoir
Women's Weekend Retreat Sample #2: Faith through Challenge
#1: My Story: Loss of Spouse and Identity
#2: Personalities and Friendships
#3: Boundaries to Prevent Burnout
#4: Confrontation to Prevent Bitterness
Steering Stepfamilies through Storms
An understanding of the distinctions between biological families and stepfamilies is crucial for pastors, counselors, and those living in stepfamilies. But, most of what is available on this topic is written by those who have
never lived in a stepfamily
. Receive wisdom from one with extensive stepfamily experience, and learn the one surprising rule that fosters success.
Presentation #1: For Single Adults considering remarriage
Presentation #2: For Stepfamilies
Presentation #3: For Pastors, Counselors and others who help stepfamilies
Smart Parenting: Wisdom I Learned the Hard Way So You Don't Have To
Encouragement and practical wisdom for the most challenging occupation in the world. Discover your parenting style and learn tips to bring peace to your home and joy to your relationship with your children of all ages. One-day seminar or four sessions:
#1: Stylish Parents & Smart Tips for Building Great Humans
#2: Sculpting Tools to Shape Behavior
#3: Smart Ways to Keep your Teen on your Team
#4: Supports for Supermoms, Sweethearts, Step-Families, Single Parents, and Special Situations
Smart Relationship Choices: Wisdom I Learned the Hard Way So You Don't Have To
Life-changing relationship wisdom for those single and single again. Works well for a weekend seminar or weekly meetings, using any combination of topics, which include:
Do Smart People Make Dumb Choices?
What Are Roots of Unwise Choices?
How Do I Tell Green Flags from Red Flags?
How Important is Attraction?
Do Differences Divide?
How Do I Trade Differences for Balance?
What Do I Bring to the Table?
Communication - Calm or Confrontational?
How do We Steer Stepfamilies through Storms?
How do I Reach My Relationship Goals?
Thrive Today!
A 10-session seminar to help you achieve the best season of your life so far.
Thrive: Grow, develop, flourish, prosper, blossom, advance, succeed.
Today: Our only opportunity to make choices and effect change. Not the yesterday of hurts and regrets, and not the tomorrow we may dread or hang our hopes on.
Learn tools for today to heal yesterday and maximize tomorrow. Enjoy the freedom to thrive!
Who Are You Today? (Unique Value & Personality Assessment)
Yes or No Today? (Boundaries)
What Do You Say Today? (Communication & Conflict Resolution)
Are You a 10 Today? (Perfectionism vs. Confidence)
Do You Believe That Today? (Belief Systems)
Is Your Past at Peace Today? (Healing)
How Many Balls Do You Juggle Today? (Stress Management)
Friends or Lovers Today? (Sexuality)
How Glorious is Your Temple Today? (Physical Health, Body Image, Brain)
Are You Still Growing Today? (Goals & Spiritual Disciplines)
Workplace Relationships
Increase the positivity and healthfulness of any work environment: One-day seminar for businesses and non-profits.
#1: Personalities at Work
#2: T-Words: Responses to Interpersonal Conflict
#3: Communication and Conflict Resolution
#4: Stress Relievers